Nasz Cel
Dlaczego warto kupić w MyMorelia.com
BEST SPECIES
Only blue Sorong Morelia Viridis in Poland
O mnie - Robert Liszka
Zamawiając z MyMorelia.com masz pewność, że osobniki są w najlepszej kondycji, pochodzą ze sprawdzonego źródła
Szukasz pytonów zielonych z najlepszej hodowli w Polsce? Dobrze trafiłeś!
MyMorelia.com – Robert Liszka
Zamawiając z MyMorelia.com masz pewność, że osobniki są w najlepszej kondycji, pochodzą ze sprawdzonego źródła i przechodziły badania. Pozwala to wyeliminować ryzyko w hodowli, tych pięknych i drogich węży. MyMorelia – hobbystyczna hodowla pytonów zielonych i królewskich. Zajmuję się hodowlą gadów od 2008 roku, specjalizuję się w hodowli oraz rozmnażaniu dwóch gatunków: – Pyton zielony – Green Tree Python (aka Chondros), Morelia Viridis – Pyton królewski – Ball Python, Python Regius. Węże w mojej hodowli podlegają regularnym badaniom weterynaryjnym, aby zapewnić Państwu zdrowe zwierzęta, które będą cieszyły długie lata. Moja hodowla Mymorelia znajduje się we Wrocławiu. Dostarczam zwierzęta na terenie Polski oraz EU. Pytony zielone (poza granicami nazywane "chondro python" lub "green tree python") to zwierzęta wymagające odpowiedzialności hodowcy za co wynagradzają swoim unikalnym wyglądem i możliwością codziennej obserwacji tych niezwykłych zwierząt w ciągu dnia.
Pytony zielone w najlepesze kondycji

Dostępne w ofercie czyste odmiany terytorialne

10 letnie doświadczenie w hodowli i rozmnażaniu pytonów zielonych
Blog / Latest News
These snakes are often referred to as "Chondros", an abbreviation of their former genus Chondropython. The color of the Green Tree Python is a lime green that can be light or dark. It has a light white or cream coloration on the belly. They may have a yellow color too depending on their habitat. For Read more about Introduction Green Tree Python[…]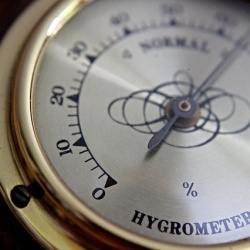 Humidity influence for Chondro activity
Nice movie showing green tree python temperature regulation, I've seen it few times live.
Previous
Next